Our Digital Assets Journey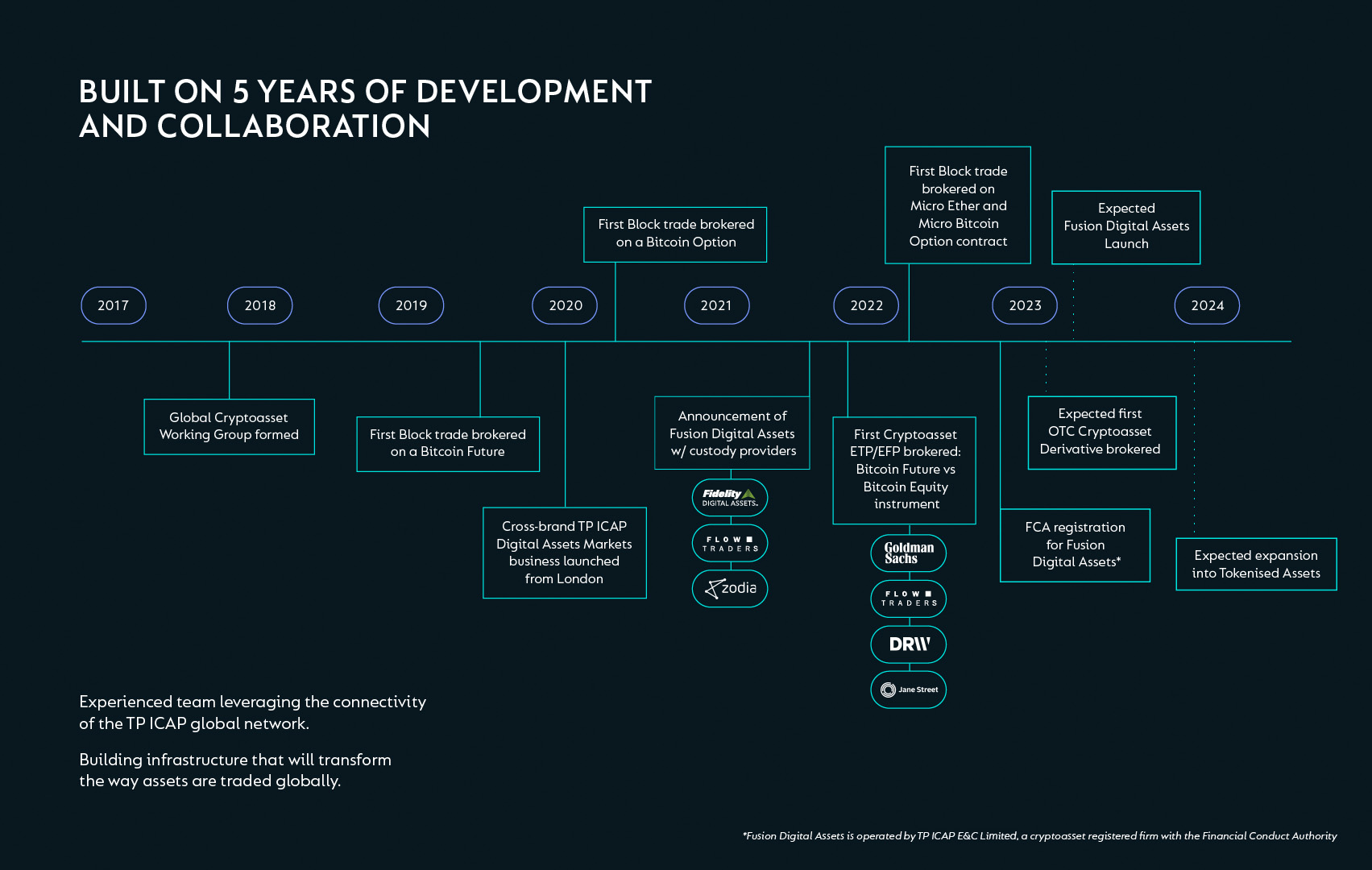 Our Digital Assets Offering
TP ICAP is your entry point into the Digital Assets market.  

Blockchain and Distributed Ledger Technology underpin a new way to create, store and transfer value, in the form of Digital Assets. 

Today we provide broking, execution, and trading venue services to wholesale market participants for cryptoassets, the first liquid asset on blockchain technology. Tomorrow, as we continue our innovation journey, we will take a leading role in the digitisation of traditional asset classes by providing key market infrastructure to our clients for tokenised assets.

Whether directly accessing the physical market through our exchange, Fusion Digital Assets, or hedging risk through cryptoasset derivative products, we are accelerating the development of blockchain-first solutions for financial markets.

TP ICAP offers simple and safe access for institutions to enter the space, underpinned by robust governance and risk management.