TRANSFORMATION, DIVERSIFICATION, DYNAMIC CAPITAL MANAGEMENT
We seek to deliver shareholder value by continually enhancing our solutions to meet clients' evolving needs; by investing in technology; by recruiting and retaining the best people; and by ensuring the business acts responsibly and is well run.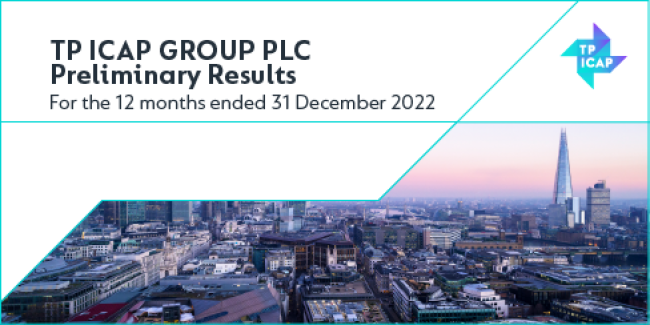 TP ICAP Preliminary Results 2022 - Webcast
Financial and preliminary results for the year ended 31 December 2022.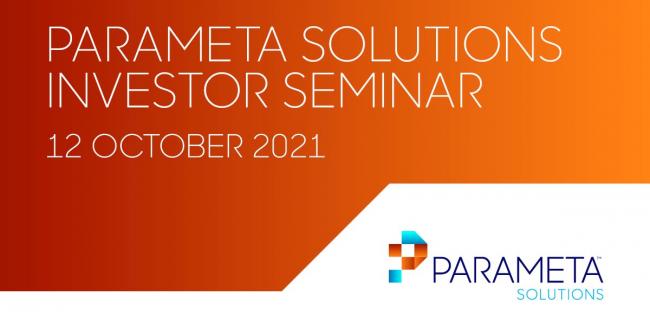 Parameta Solutions Investor Seminar
TP ICAP Group hosted an investor seminar focusing on its data and analytics and post-trade solutions business, Parameta Solutions.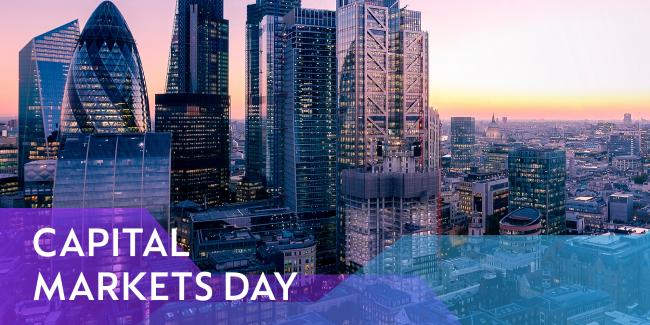 TP ICAP Capital Markets Day 2020
Watch our senior leadership team explain our strategy and financial targets, plus review the presentations.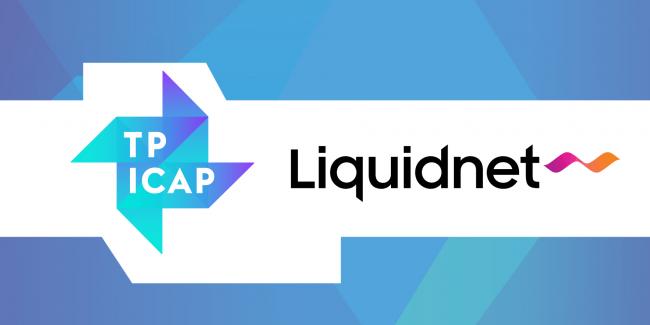 To access documents relating to the transaction, please visit the dedicated transaction microsite.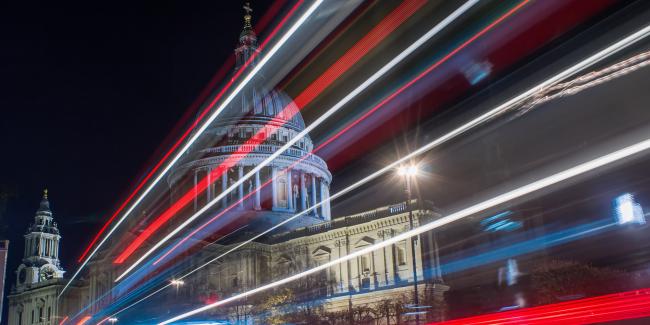 To access documents relating to the Group's intended redomiciliation, please visit the dedicated corporate reorganisation microsite.
Financial Calendar
17 May 2023
Q1 2023 Trading Update / AGM
09 August 2023
2023 Interim Results
31 October 2023
Q3 2023 Trading Update
View all events
Financial highlights
Adjusted
Before significant items
Revenue
Operating profit
Operating margin
Profit before tax
Basic EPS
£2,115m
£275m
13.0%
£226m
24.9p
£1,865m
£233m
12.5%
£177m
19.5p
Reported
After significant items
Operating profit
Operating margin
Profit before tax
Basic EPS
Investor Overview
The markets in which we operate are changing, as are the demands of our customers. We anticipate these changes and adapt our business accordingly to capitalise on the opportunities change breeds. Our strategic framework has three core pillars: 
Electronification and technology: We will add value by improving the efficiency of our client-facing services and internal operations. New technology will benefit our clients, from onboarding new customers, to streamlining the trade lifecycle. 
Liquidity aggregation: We are the world's largest inter-dealer broker by revenue and will remain a global leader by using technology to improve market depth – specifically, our clients' ability to access, and interact with, the liquidity available across the Group's separate and competing brands. 
Diversification: We will continue to invest in our data-led solutions.  We are already a leading provider of OTC data, we aim to build on this to grow our presence in the institutional market by investing in COEX Partners, our Agency Execution business.
People, conduct and compliance underpin all that we do.  We will continue to recruit, retain and develop best-in-class talent and provide a workplace that supports innovation, professional development and a robust culture of conduct and compliance.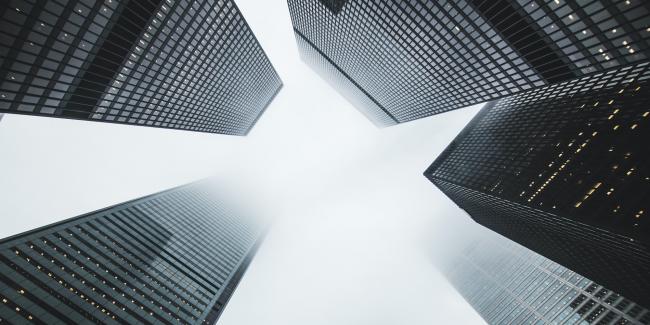 To ensure independent oversight of our Group we have put in place rigorous governance structures and procedures. The Board meets regularly and operates a number of committees with detailed terms of reference.
Get in touch
TP ICAP Group plc
135 Bishopsgate
London EC2M 3TP
Dominic Lagan
Head of Investor Relations
Link Asset Services
The Registry
34 Beckenham Road
Beckenham
Kent
BR3 4TU
Company Secretarial
Company Secretarial
TP ICAP Group plc
135 Bishopsgate
London EC2M 3TP