TP ICAP is a UK financial services company, listed on the London Stock Exchange and a constituent of the FTSE 250 Index. We are the world's largest inter-dealer broker with a revenue market share of 48% amongst our listed peer group, with coverage across all major asset classes. We connect buyers and sellers in global financial, energy and commodities markets, with a portfolio of businesses that provide broking services, data & analytics and market intelligence, trusted by clients around the world.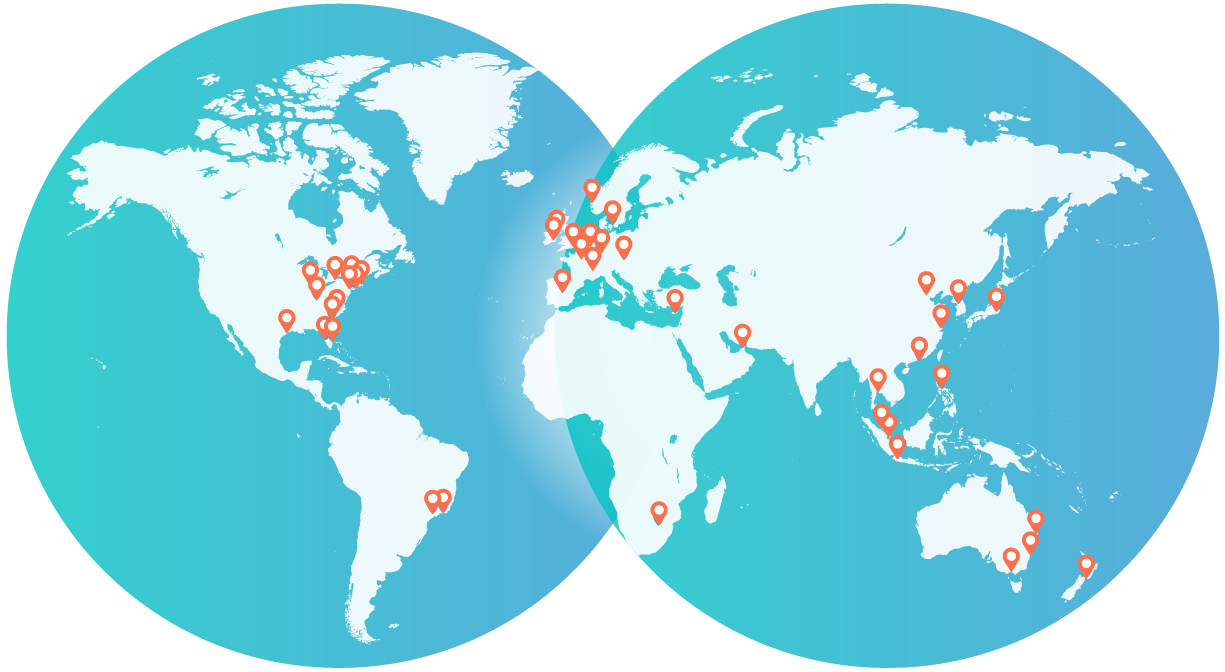 Our Geographical Presence
We operate from more than 60 offices across 28 countries. We employ 5,200 people (including 2,600 brokers).

1. Global Broking (#1 market position):
Intermediate transactions between banks covering Rates, FX, Credit and Equities through either voice broking, electronic broking or a combination (hybrid broking).

2. Energy & Commodities (#1 market position):
Intermediate transactions between trading companies, producers, banks and the buy-side across all major commodities markets.

A leading technology-driven agency execution specialist with a buy-side focused client base (e.g. asset managers and hedge funds). 

4. Parameta Solutions (#1 market position):
World's leading provider of scarce, neutral OTC pricing data to a well-diversified client base through channel partners or direct distribution (cloud-based).
2022 Revenue