ICAP Charity Day raises £3.6m
ICAP Charity Day raises £3.6m
ICAP, part of TP ICAP group, a leading provider of market infrastructure, is pleased to announce that £3.6m was raised during this year's ICAP Charity Day.
A host of stars including England football manager Gareth Southgate, actors Olivia Colman and Simon Pegg attended the ICAP Charity Day in London, while celebrity guests including Jon Bon Jovi joined employees to raise money in New York. The global event took place across ICAP's 27 global offices with 100% of ICAP's revenues and brokers' commissions donated directly to charitable causes.
Since it began, ICAP Charity Day has raised over £155 million, and supported around 2,700 charitable projects around the world.
Nicolas Breteau, Group Chief Executive Officer, TP ICAP, said:
"I am delighted that the ICAP Charity Day raised £3.6 million, bringing the total raise to approximately £155 million since the first Charity Day in 1993. The fantastic amount raised by our 29th annual Charity Day will make a significant difference to many great causes around the world.
"The commitment of our brokers, clients and charity partners and their ambassadors is what makes the event so special and this year was no different. Thank you to everyone involved."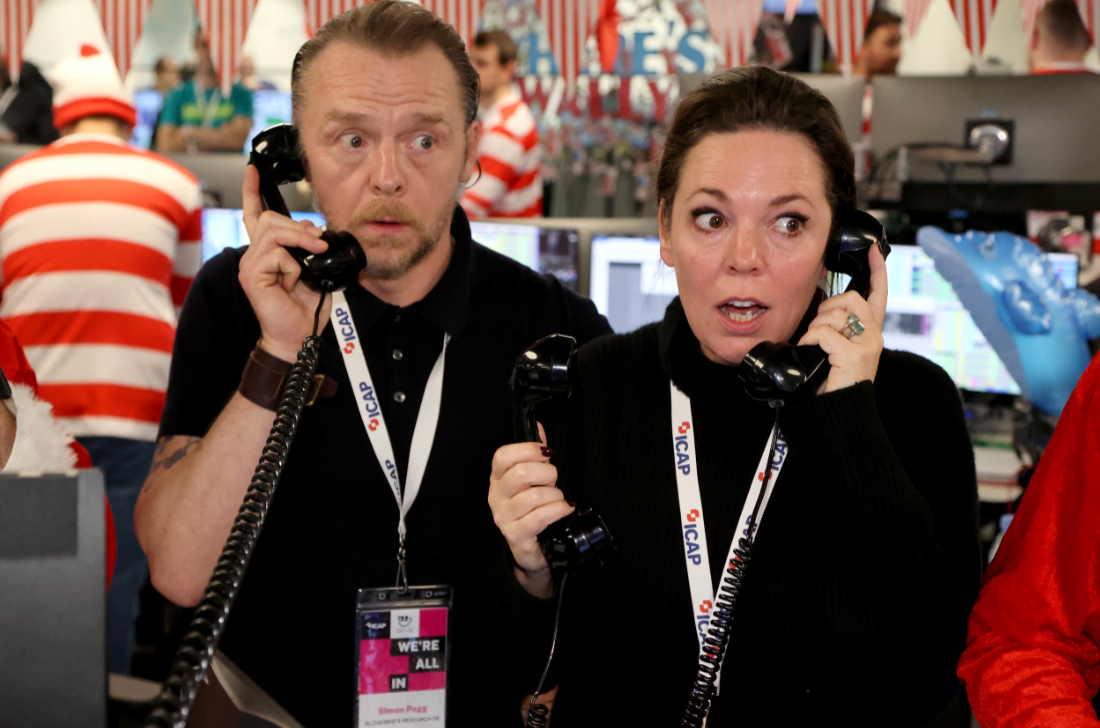 Contact:

TP ICAP
William Baldwin-Charles
E: William.Baldwin-Charles@tpicap.com
Background Information on Charity Day
ICAP Charity Day was founded in 1993 to grow its charitable giving programme through an innovative fundraising initiative that would make a significant difference to charities. Made possible through its unique position in the financial markets, the Company and its brokers committed to donating all revenues and commissions on one day a year, to a select group of charities around the world to guarantee that they would receive a sizeable contribution to fund much needed projects and initiatives. Now in its 29th year, ICAP, its customers and partners have collectively raised over £155 million to date and supported more than 2,700 projects worldwide.  www.icapcharityday.com.