Find press releases, news items and the latest thinking from industry experts within TP ICAP Group.
TP ICAP Expands MATCHBOOK Rebalance in US
TP ICAP, a leading provider of market infrastructure, has launched Matchbook Rebalance, an electronic trading solution that reduces residual risks in fixed income portfolios, in the US market. Rebalance is a pure-electronic solution, available across High Yield and Emerging Markets, with plans to also launch in Investment Grade products within Q1 2021.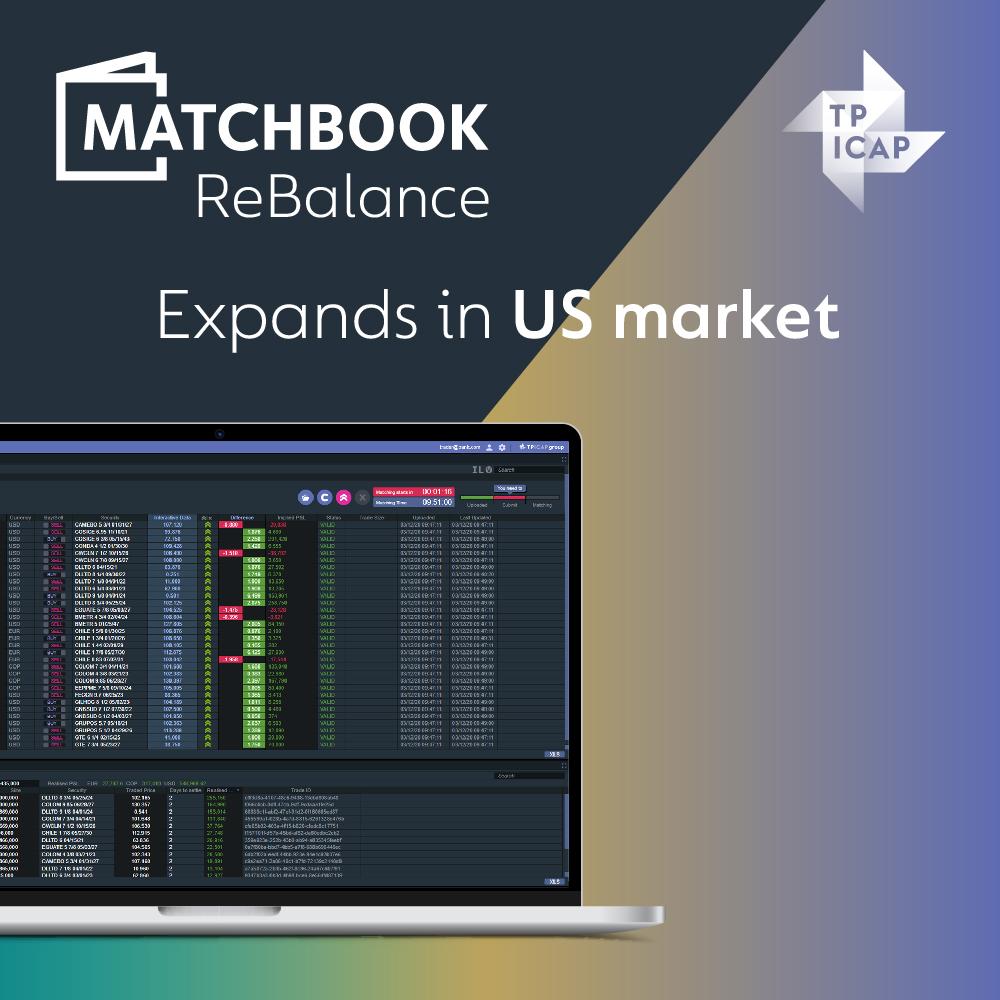 See how we combine voice and electronic broking to construct unique solutions that help our clients achieve their goals.
Get in touch
Richard Newman
Group Head of Marketing & Communications
TP ICAP plc
William Baldwin-Charles
Group Media Relations Director
TP ICAP plc
Laura Whybrow
Communications Manager
TP ICAP plc
General media enquiries
TP ICAP, Maitland
EXPERT INSIGHT & ANALYSIS
Keep up to date with the latest insights and commentary from our global network of in-house experts on LinkedIn.